On December 27th, awarding ceremony of 6th "China Grand Awards for Industry" was held in Beijing Friendship Hotel. Ms. Gu Xiulian, Vice Chairman of 10th NPC Standing Committee, and Mr. Li Yizhong, President of China Federation of Industrial Economics attended the ceremony. Sinoma International has been honored with "China Grand Awards for Industry". Chairman Mr. Liu Yan took the stage to receive the prize medal on behalf of the company.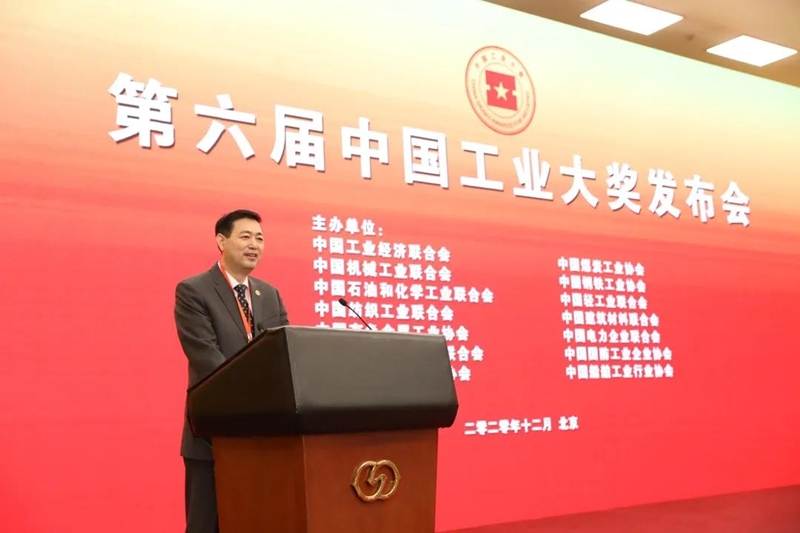 "China Grand Awards for Industry" is the highest honor in Chinese industrial sector setup with the approval by the State Council. It aims to commend those companies and projects that stay committed to the growth path of innovation, intelligence and green development, thus, contributing to the high-quality growth of Chinese manufacturing industry. The awards include three categories, namely, "China Grand Awards for Industry", "China Grand Awards of Recognition" and "China Grand Awards of Nomination", among them, "China Grand Awards for Industry" is the highest honor.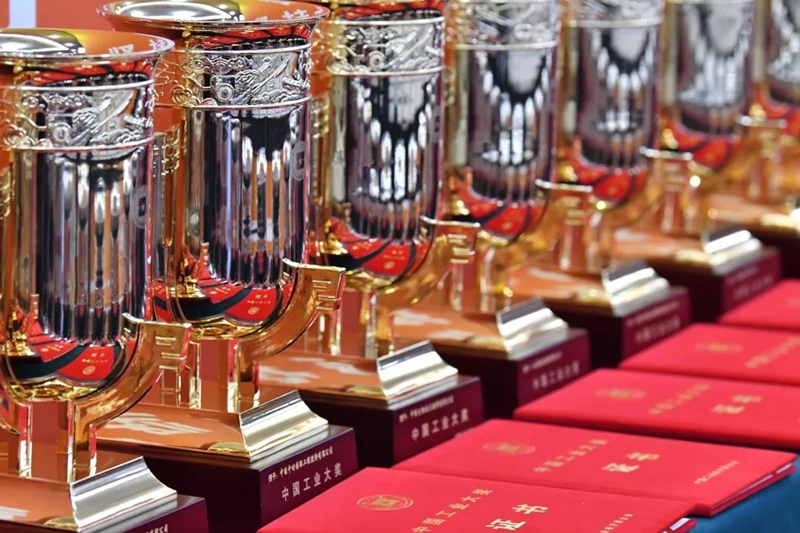 Mr. Li Yizhong expressed, the awarded companies and projects have made outstanding and innovative achievements in areas such as independent innovation, digital transformation for industries, supply chain collaboration, social responsibility in containment of COVID-19. In particular, they have made some breakthroughs in overcoming bottleneck issues. He called on them to strive to be industrial pioneers contributing bigger to the new development pattern.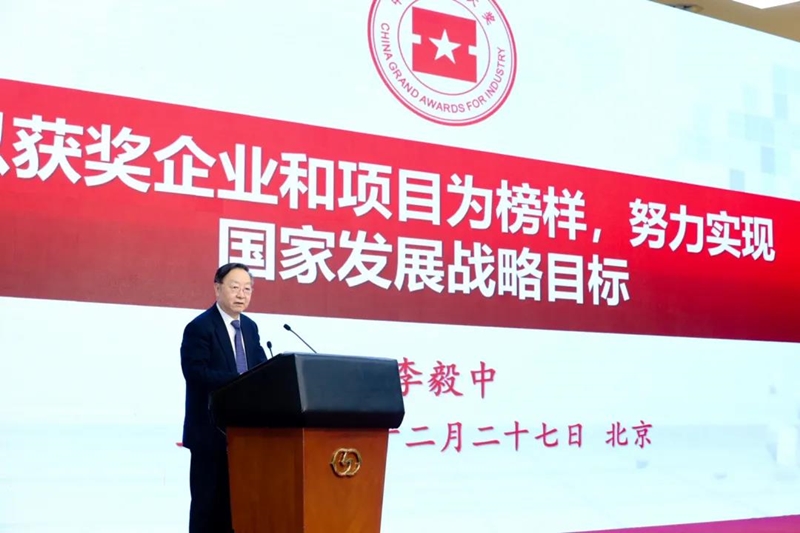 Sinoma International is the world's largest integrated service provider for cement technology, equipment and engineering solutions, a national high-tech enterprise and a national technological innovation demonstration enterprise. From international technological collaboration and self-reliant innovation, the company has successively developed and built China's "first" cement lines ranging from 1000tpd to 14000tpd, which also being the largest in the world. The company has designed and constructed more than 90% of dry process cement production lines in China. It has also developed and can now manufacture and supply a complete set of capital equipment needed for cement production, including exporting such equipment to overseas markets. In the process, the construction period and capex for a cement plant have been reduced significantly. The company thus has made a huge contribution to the infrastructure development and economic growth in China.
Starting from 2002, Sinoma International has entered the international market. It only takes 6 years for the company to run ahead of major global competitors, and its market share has now ranked the first place in the world for twelve consecutive years. Thus, it completely changed the market pattern of global building materials industry. The company has built nearly 300 modern cement plants in ~80 nations and regions, facilitating 6000+ Chinese companies to also "go abroad". As a result, it has earned an accumulated overseas income of more than 170 billion yuan. With footprints overseas, the company has enabled Chinese industrial chain to put down "local" roots, and marveled the world by "Made in China" and "Created in China".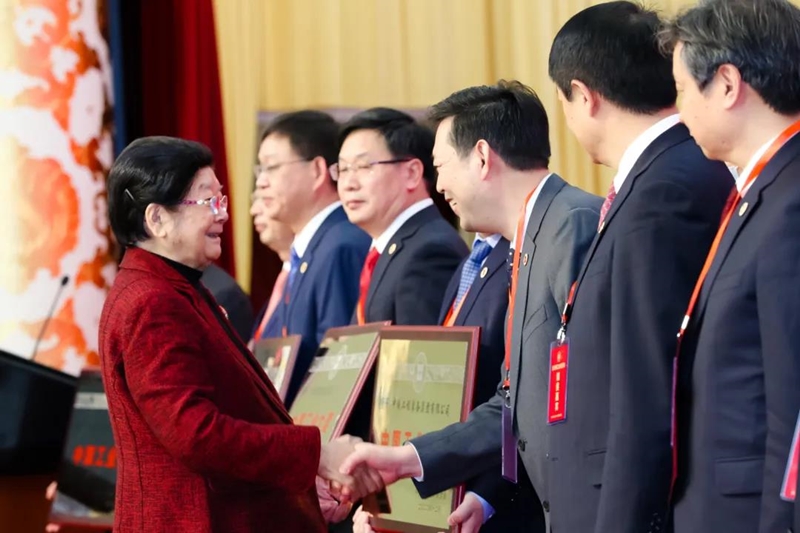 During the awarding ceremony, Mr. Liu Yan, on behalf of Sinoma International, received the prize medal symbolizing the honor and responsibility, and gave a speech named "mission, responsibility and future". He reflected on the extraordinary history of China's cement industry, introducing Sinoma international's outstanding contributions by driving the Chinese building materials industry from reliance to independence, from "running behind" to "running ahead", and demonstrated our remarkable achievements in the Chinese government's "Going Abroad" and "Belt and Road" initiatives. He delivered the confidence and resolution of Sinoma International's employees to stay true to our mission and to continue to lead the growth by embracing reform. He expressed, Sinoma International will cherish the honor of "China Grand Awards for Industry", and firmly keep in mind the sincere hopes instructed by General Secretary Xi. We will be more aggressive in innovation, actively take social responsibility, and further broaden our international horizon. Therefore, we could create the influential Chinese brand and build Chinese brand image in the international market.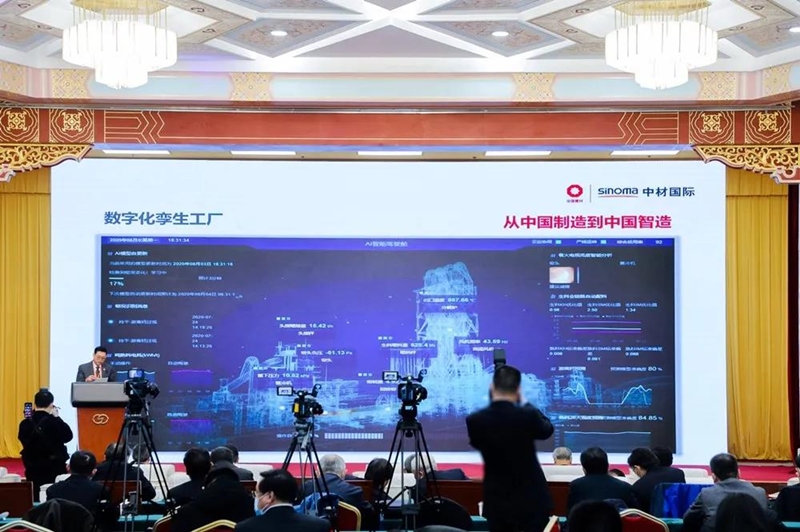 The award shows the full recognition of Sinoma International's development results for the past decades. It further marks the start of a new journey for the company. Looking forward, as a member of Chinese industrial companies, Sinoma International will keep our mission firmly in mind and cherish the honor. We will continue to go forward in an effort to deliver even better results for the sustainable development of the industry and high-quality growth of our nation in the new era.