As of March 22, Sinoma Intl. and Sinoma Cement held a signing ceremony for bilateral strategic cooperation agreement. President Mr. Yin Zhisong of Sinoma Intl. and General Manager Mr. Man Gaopeng of Sinoma Cement signed the agreement, witnessed by Chairman Mr. Liu Yan of Sinoma Intl. and Chairman Mr. Sui Yumin of Sinoma Cement.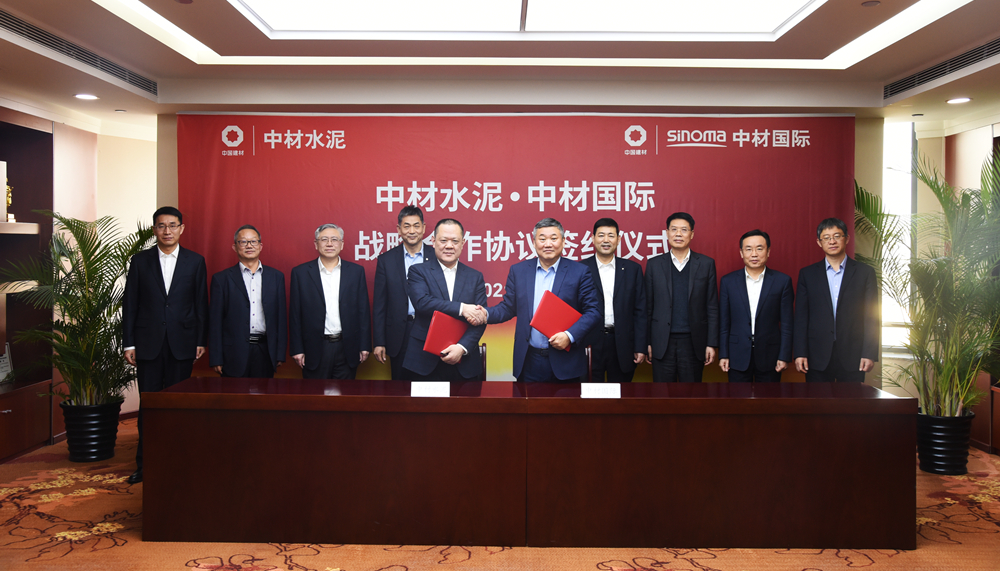 Sinoma Cement is also an important member company affiliated with CNBM Group in the division of basic building materials. The companies have built a deep friendship through cooperation experiences in supplying cement plants engineering and construction services spanning over numerous years. Standing on the new starting point of "14th Five-year Plan", guided by the CNBM Group's strategy, the companies will explore more areas to conduct collaboration in synergy, by giving full play to Sinoma Cement's strength in industrialization and commercialization and Sinoma Intl's strengths in professional delivery and international presence. Through such collaboration, we will promote high-quality growth and transformation and upgradation in cement business of CNBM Group, at the same time, we will also facilitate international presence of cement and "cement plus"businesses of the group. The collaboration will shape a new development paradigm for the companies, moreover, it will fuel CNBM Group to become world first-class physical industry investment group with international competitiveness.
As per the agreement and looking forward, the companies will conduct an in-depth collaboration across the board, covering digitalized, green and high-end growth of new production lines, digitalized twin delivery of whole life cycle of production lines, upgradation and retrofit of the existing capacities, centralized, professional and digitalized O&M of cement plants, international expansions of cement and "cement plus" businesses. Thus, it will make a great contribution to CNBM's cement business in quality improvement and efficiency enhancement, carbon emission reduction and international and high-quality growth.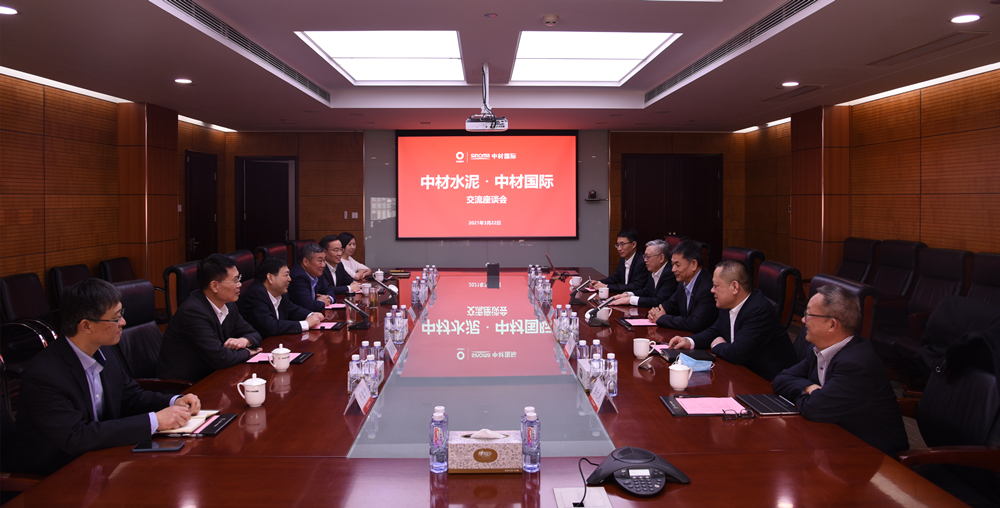 The companies had an amicable and in-depth discussions prior to the signing ceremony.
From Sinoma Cement, Vice Chairman Mr. Li Shengtai, Vice General Manager Mr. Zhang Yuanci and Mr. Yin Guoming, from Sinoma Intl, Vice Party Secretary Mr. Jiang Zhongwen, Vice President Mr. Meng Qinglin, CIO Mr. Tang Yali and other people jointly attended the signing ceremony and discussions.